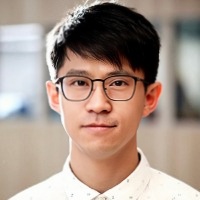 Hello, I'm Lei, Director of Learning Lab, an Assistant Professor in the Department of Computer Science at Durham University. I am a member of the Innovative Computing Group and an associate in the Institute of Data Science. I am interested in Artificial Intelligence (AI) and Human-Computer Interaction (HCI) in general. I hold a PhD in Computer Science from the University of Warwick and an MSc in Digital Art and Design from Zhejiang University.
My research lies at the intersection of machine learning, behavioural analytics and interaction design. I investigate theoretical aspects of Human-AI interaction, co-decision-making and co-creation, as well as its practical applications in real-world settings such as education, healthcare and social innovation.
Research Interests: Machine Learning Applied-AI HCI Gamification Behavioural Analytics Intelligent Tutoring Systems
Contact
1033, Department of Computer Science
Mathematical Sciences & Computer Science Building
Durham University
Upper Mountjoy Campus
Stockton Road
Durham, DH1 3LE
E: lei.shi at durham dot ac dot uk
P: +44 (0) 191 33 48131
---
To prospective PhD students
If you have a master degree in artificial intelligence, data science, applied statistics, human-technology interaction, cognitive sciences, cognitive and/or experimental psychology, learning science, applied linguistics, instructional design, industrial design, innovation sciences, or similar, you are encouraged to contact me with your: (1) research proposal, (2) full CV and covering letter that describes your background and suitability for the PhD and research interests, (3) 2 reference letters, (4) degree (both BSc and MSc) transcripts and certificates, and (5) English certificate, e.g. IELTS. You will be supervised by an interdisciplinary academic team (me as your main supervisor) and be part of a broader cohort of students in the Department of Computer Science, Durham University.