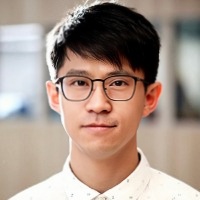 Hello, I'm Lei, Director of Haii Lab, Associate Professor in the Open Lab, School of Computing at Newcastle University.
My primary research interest is exploring ways to enhance human-AI interactions by integrating human-computer interaction (HCI) approaches with AI technologies. I am particularly interested in investigating how intelligent software and hardware can facilitate effective collaboration and co-creation between humans and AI while upholding ethical, legal, and societal values.
I am drawn to the empirical study of future AI-powered interactive systems, with a focus on developing and experimenting with technology that advances creativity, productivity, adaptability, participation, diversity, inclusion, and heterogeneity. I believe these values are essential for creating AI-powered systems that are not only effective but also socially responsible.
My research spans applied fields such as education, design, publicity, cybersecurity, healthcare, and well-being. I am dedicated to exploring how AI can be leveraged to improve these domains while keeping in mind the ethical and societal implications of our work. By combining HCI and AI, I hope to contribute to the development of intelligent systems that are both functional and socially conscious.
I am a Co-I on the EPSRC AGENCY project "Assuring Citizen Agency in a World with Complex Online Harms" (EP/W032481/1), which aims to establish interdisciplinary scientific methods, technology, and collaborative societal approaches to provide online agency to people in a world with complex online harms.
Contact
Open Lab, Floor 1
Urban Sciences Building
Newcastle Helix
Newcastle upon Tyne
NE4 5TG
E: lei.shi at newcastle dot ac dot uk
P: +44 (0) 191 20 84630
---
To prospective full-time PhD students:
We welcome applications for PhD studies throughout the year. To be eligible for a position in my team, candidates should hold (or be in the final stages of completing) a BSc or MSc degree in fields such as artificial intelligence, data science, applied statistics, human-computer interaction, cognitive sciences, cognitive and/or experimental psychology, learning science/engineering, applied linguistics, instructional design, industrial design, innovation sciences, or a related discipline. As a member of our team, you will benefit from supervision by a diverse academic team, with me as your primary supervisor. Additionally, you will be part of a vibrant cohort of students within the Open Lab at the School of Computing, Newcastle University. Please contact me via email to discuss potential research topics and clarify any details. Please ensure that your application includes the following:
A well-defined research proposal
A comprehensive CV and cover letter outlining your background and suitability for the PhD programme
Two strong reference letters
Transcripts and certificates for both your BSc and MSc degrees
An English proficiency certificate (e.g., IELTS)